Deal : Club Interior Stateroom $3,067
Free Double Upgrade!
Cruise ID
36376
Book By
03Dec19
Embarkation
Lisbon, Portugal
Disembarkation
Barcelona, Spain
Departure Dates

18Apr20

Duration
8 nights
Arrival Dates
26Apr20
Region
Europe, South America
Cruise Line
Azamara Club Cruises
Cruise Ship
Azamara Pursuit


Cruise Type
Ocean
Cruise Package Type
Cruise Only
Ports of Call Lisbon, Seville, Gibraltar, Cartagena, Valencia, Barcelona
Amazing architecture, fabulous food, wonderful wines and vibrant ports all await you on the glistening coastlines of the Iberian Peninsula.
Highlights
Enjoy a Club Verandah Stateroom for the price of a Club Interior Stateroom*
OR A Verandah Plus Stateroom for the price of a Club Oceanview Stateroom*
OR A Club Continent Suite for the price of a Club Verandah Stateroom*
All shipboard main meals (excluding specialty restaurants).
Bottled water, soft drinks, specialty coffees and teas.
Most onboard entertainment.
Complimentary AzAmazing Evenings event.
English butler service for suite guests.
You maybe eligible to earn Qantas frequent flyer points with this purchase.
Important Terms
Prices are based on best available cruise fare per person, inclusive of all discounts.
All prices based on cash or cheque payment - credit card fees may apply.
Cruise deposit, amendment and cancellation conditions apply.
The advertised prices shown here may differ from the live prices in cruiselines' booking system, which are changing constantly.
Offers are subject to live availability at time of booking.
| Departure Date | Cabin Name | Price per person twin share from | |
| --- | --- | --- | --- |
| 18Apr20 | Club Veranda Stateroom - V3 | $3,067 | Book |
| 18Apr20 | Club Interior Stateroom | $3,067 | Book |
| 18Apr20 | Club Veranda Stateroom - V2 | $3,067 | Book |
| 18Apr20 | Club Oceanview Stateroom - 08 | $3,337 | Book |
| 18Apr20 | Club Veranda Plus Stateroom - P3 | $3,337 | Book |
| 18Apr20 | Club Interior Stateroom - 11 | $3,409 | Book |
| 18Apr20 | Club Interior Stateroom - 10 | $3,549 | Book |
| 18Apr20 | Club Interior Stateroom - 09 | $3,699 | Book |
| 18Apr20 | Club Oceanview Stateroom - 06 | $4,009 | Book |
| 18Apr20 | Club Oceanview Stateroom - 05 | $4,149 | Book |
| 18Apr20 | Club Oceanview Stateroom - 04 | $4,299 | Book |
| 18Apr20 | Club Continent Suite - N2 | $4,957 | Book |
| 18Apr20 | Club Veranda Stateroom - V1 | $5,587 | Book |
| 18Apr20 | Club Veranda Plus Stateroom - P2 | $5,877 | Book |
| 18Apr20 | Club Veranda Plus Stateroom - P1 | $6,167 | Book |
| 18Apr20 | Club Ocean Suite - CO | $9,073 | Book |
| 18Apr20 | Club World Owners Suite - CW | $9,653 | Book |
* All prices quoted are PER PERSON in Australian Dollars and include taxes, fees and port expenses (if applicable).
* All prices quoted are for the cruise departing on 18 Apr 20. Prices for alternative departure dates may vary.
Gratuities not included. Please pay on board.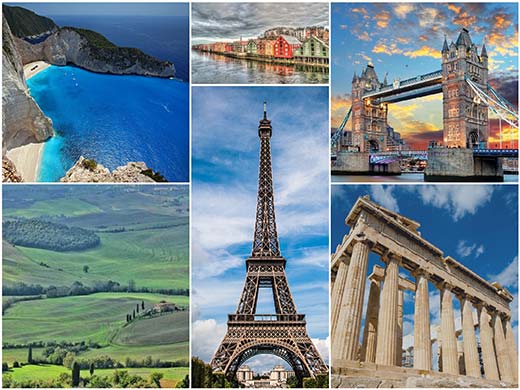 Day 1: Lisbon – Portugal
Sat 18 Apr 2020 | Depart 5:00 PM
Day 2: Seville – Spain
Sun 19 Apr 2020 | Arrive 8:30 PM
Day 3: Seville – Spain
Mon 20 Apr 2020
Day 4: Seville – Spain
Tue 21 Apr 2020 | Depart 6:15 PM
Day 5: Gibraltar – United Kingdom
Wed 22 Apr 2020 | 9:00 AM To 4:00 PM
Day 6: Cartagena – Spain
Thu 23 Apr 2020 | 9:00 AM To 6:00 PM
Day 7: Valencia – Spain
Fri 24 Apr 2020 | 8:00 AM To 10:00 PM
Day 8: Barcelona – Spain
Sat 25 Apr 2020 | Arrive 11:00 AM
Day 9: Barcelona – Spain
Sun 26 Apr 2020 | Arrive
Azamara Pursuit
Azamara Pursuit
Azamara Club Cruises, the upmarket cruise line subsidiary of Royal Caribbean Cruises Ltd., announced that it has entered into an agreement to purchase a sister ship to Azamara Journey and Azamara Quest, with delivery taking place in March 2018.
We are pleased to expand our portfolio by 50%, allowing us to visit even more regions of the world through the acquisition of this sister ship," said Larry Pimentel, President and CEO of Azamara Club Cruises®. "Our loyal guests and travel partners have asked for this expansion for a long time; we are very pleased to deliver this to them."
The new addition, the Azamara Pursuit, is comparable in size to the Azamara Journey and Azamara Quest. As such, it will also allow visits to unique ports that larger ships are unable to reach. Together, the three ships will support the brand's commitment to enrich destination immersion around the world, by staying longer in port to allow guests to experience more.
The ship's décor will be updated to match the brand's upmarket position. These updates will be similar to the renovations recently introduced on the Azamara Journey and Azamara Quest, bringing guests the experience of a boutique hotel at sea.
In Pursuit of Dream Destinations
We're opening the door to maiden ports, new itineraries, and unforgettable, unique experiences with Azamara Pursuit. Plus, we're returning to several destinations with more immersive experiences than ever before. Like our sister ships, Azamara Pursuit offers some of the most extraordinary adventures on Earth, to places you've always dreamed of. Or only just heard about.
Totally new-to-Azamara destinations include Antofagasta (Chile), Lima (Peru), and the Beagle Channel—and those are just some of our South American maiden destinations. Not only will we take you to 15 new ports and a whole host of bucket-list locales, but we also stay longer in each one, so you have more time to experience the world's many wonders.
Azamara Pursuit
Deck 5
Public Areas on this Deck
The Pursuit Shop
It's one-stop shopping in The Pursuit Shop. Apparel, sundries, handbags, candies, souvenirs and lots more await. If you find that you forgot to pack something, chances are you'll find it in The Pursuit Shop.
Photo shop
Our photographers capture both fun and professional photos throughout the voyage, whether it is your portrait, or photos of the destinations you visit. You can also find an assortment of supplies for your own photographic endeavors.
Discoveries Restaurant
With open seating and delicious nightly selections, our main restaurant is not to be missed. You'll find all your classic dinner favorites, very likely with a different twist, like gulf shrimp with cognac and garlic or a filet mignon with black truffle sauce. What's more, open seating provides you the opportunity to dine at your leisure.
Discoveries Bar
Located just outside Azamara's main restaurant, this congenial bar is a favorite gathering place for pre- and post-dinner conversation and drinks. Bar service includes a full selection of fine wines, mixed drinks, and premium spirits…plus the entertaining banter of Azamara's friendly bartenders.
Indulgences
Aptly named, Indulgences will satisfy your desires for the finer things in life. If you are looking for designer jewelry, it's the perfect place to window shop or to find that extra special purchase.
Spirits
And for all you sports fans, the Spirits bar adjacent to the Casino features a flat-screen TV and full bar, making it a very pleasant place to keep up with your favorite teams.
Cabaret Lounge
Enjoy live performances of professional full-stage musical revues, classical soloists, bands and other entertainment in our Cabaret Lounge featuring a full bar. You could see as many as four distinctly different shows while onboard. And considering the cost of theater and entertainment tickets back home, isn't that nice?
 
Deck 9
Public Areas on this Deck
Windows Café
Take in the fresh breeze at an outdoor table in Windows Café, our casual buffet offering made-to-order breakfasts and a large variety of lunch and dinner options. Choices change daily and include fresh sushi, stir-frys and pastas, salads, an assortment of entrees and sides, a carving station and sumptuous desserts.
Pool Bar
Our Pool Bar serves refreshments while enjoying the Pool during the day, and cocktails of your choice in the evening.
The Pool
While spending daytime sun-drenched and relaxed by the pool, don't think of missing Azamara's famous White Night party held at least once on every cruise (weather permitting). Colorful décor and linen-draped tables, a fabulous buffet feast, and boutique wines on the house make this an event like no other. Not to forget the fun and fast-paced show our entertainment team puts on.
Fitness Center
Keep up your fitness routine or embark on a new one in our onboard Fitness Center. Take part in yoga at sunset or toning Pilates; our onboard wellness consultant is there to assist you every step.
The Patio and Swirl & Top
While a casual "pool grill" during the day, in the evening this venue will be completely transformed into a sit-down al fresco dining experience. Nice tablecloths and candles will set the mood while a reimagined menu will be served by our Pool Grill wait staff. In addition, a self-serve frozen yogurt station – Swirl & Top – can conclude your meal with a variety of flavors and your choice of toppings.
The Sanctum Spa
Let our Spa transport you to a whole new world with treatments inspired by rituals from exotic cultures. You'll also find a hair salon, the Sanctum Terrace with a Thalassotherapy pool, and an assortment of the finest spa products. The Sanctum Spa also includes a nail bar and pedicure area, and dedicated stations for barber services, teeth whitening, and hair services, along with the Medi-spa and acupuncture clinic.
 
Deck 10
Public Areas on this Deck
Card Room & In Touch
On the starboard side of the Living Room, guests will find the Card Room for those who love a round of Bridge or other games. Four computers and interactive table tops are available for guest use during the voyage.​
The Living Room
The idea of the Living Room is just that. It's the perfect space for guests throughout the day and evening to engage in lively conversations, take in interesting speakers, peruse art, play a game of cards, enjoy a cup of tea or coffee, wines & tapas, delightful music, or simply relax with a good book.
The Drawing Room
This library is one of the quiet jewels of Azamara, a peaceful and beautifully appointed space for reading or relaxing after dinner. Browse the collection and feel free to borrow the library books.
Prime C Restaurant
If steak and seafood are on your mind, then make your way over to Prime C. Full of atmosphere and loaded with flavor, this specialty restaurant surely aims to please all who enter. The broad wooden floors and rich paneling are more than inviting and the steaks will melt in your mouth.
Aqualina Restaurant
If you're in the mood for fantastic Italian-inspired cuisine, make a reservation at Aqualina, one of our onboard specialty restaurants. Aqualina will satisfy your taste for sumptuous fare in a relaxed, yet positively chic atmosphere.
 
Deck 11
Public Areas on this Deck
Sun Deck
This deck is available for guests enjoying the sun and views from high up. It is also a beautiful vantage point for sunsets (or sunrises), and a quiet stroll at night. For those who love shuffle board, this is the place to go.
Azamara Club Cruises

A boutique cruiseline of distinction. Azamara's smaller ships reach unique destinations larger ships can't. With longer and more overnight stays so you truly immerse yourself in the places travelled. Azamara offers elegant accommodation, fine wines and dining with a host of complimentary amenities.
Unmatched Amenities
The unique offerings of Azamara are beyond compare: butler service is provided in every suite; shore excursions are designed to let guests become part of the fabric of life in each destination, instead of merely being an observer; the enrichment programs offer everything from culinary to photographic explorations; two specialty restaurants provide the finest cuisine at sea; live entertainment can be enjoyed nightly; and the level of personal service offered is unmatched.
Smaller Ships - Out of the Ordinary Destinations
Azamara Club Cruises consists of two intimate ships, Azamara Journey and Azamara Quest. Each can carry 694 fortunate guests to discover the hidden corners of the world that larger cruise ships simply cannot reach. In addition to offering a more personalized experience, the ships have recently undergone a $17.5 million revitalization including new European bedding and soft goods, flat screen televisions, new veranda decking and furniture, and wireless internet service in all staterooms and public areas. Plus, 93% of staterooms offer ocean views and 68% have a private veranda.
Why sail away with Azamara?
Experience the Azamara Difference. They don't simply skim the surface but give their guests the opportunity to immerse themselves in the destination. Yes, you'll have ample time to sample the cuisine, the shopping, the museuwms, and the monuments, but with longer stays in ports and more overnights you'll also have time to discover the hidden treasures that tourists seldom see. Stroll down the Ponte Vecchio in Florence and witness the breathtaking sight of the bridge's lights reflecting on the waters of the Arno below. Lovers of culture will be mesmerized by the traditional operas performed at the Mussorgsky Theater in Russia's iconic St. Petersburg. Shimmering like a pearl in the moonlight, Bangkok truly comes alive at night with jazz clubs, trendy restaurants and shows ranging from the hedonistic to the spectacular. The truth is, you don't really know a place until you know it by night, and Azamara's longer stays and more overnights, offer you a one of a kind experience at an unbelievable value – that's the Azamara Difference! With Azamara, you'll love where they take you…
Founded: 2007
No. of Vessels
Two ships - Azamara Journey and Azamara Quest
Delivering 'destination immersion' around the globe
Demographic
Those who want an up-market, unique and intimate cruise experience
Accommodation
All staterooms include ensuite with TV, telephone, a vanity area, hair dryer and security safe plus a dedicated stateroom attendant
Full English Butler service for Suite guests
Dining & Beverages
Complimentary dining in main restaurant
Speciality restaurants, Prime C* and Aqualina*
Casual dining in Windows Café or the relaxing Pool Grill
Choice to dine in the comfort and privacy of your stateroom
Entertainment
Onboard entertainment with a local flavour
Cruise Price Inclusions
Bottled water, sodas, specialty coffees and teas
Select standard spirits, beers and wines at all ship bars when open throughout the voyage~
One AzAmazing Evening event per voyage~
Onboard gratuities (tips)
Fees and taxes
Awards, Honors and Accolades
2011
2011 Best Overall: UK Cruiser's Choice Awards
2011 Best for Cabins: UK Cruiser's Choice Awards
2011 Best for Dining: UK Cruiser's Choice Awards
2011 Best for Embarkation: UK Cruiser's Choice Awards
2011 Best for Entertainment: UK Cruiser's Choice Awards
2011 Best for Fitness: UK Cruiser's Choice Awards
2011 Best for Public Rooms: UK Cruiser's Choice Awards
2011 Best for Shore Excursions: UK Cruiser's Choice Awards
2011 Best for Value: UK Cruiser's Choice Awards
2010
2010 Best Small Cruise Ship Fleet: MailPound Agent Choice (MAC) Awards
2010 Luxury Cruise Partner of the Year: CruiseOne Cruises Inc. Best of the Year Awards
2010 Best Customer Satisfaction – Luxury: CruiseOne Cruises Inc. Best of the Year Awards
2010 Best Cruise Company, Small Ships: 2010 Danish Travel Awards
2010 One of the World's Top 10 Cruise Lines (#5): Travel + Leisure Magazine's annual "World's Best" Readers' Poll
2009
2009 Best Medium-Sized Ship, Azamara Journey: Porthole Cruise Magazine's 11th annual Readers' Choice Awards
2009 One of the World's Top 10 Cruise Lines (#5): Travel + Leisure Magazine's annual "World's Best" Readers' Poll
2009 Editor-in-Chief Award: "Cruising's Best Kept Secret": Porthole Cruise Magazine